Analyse. Simulate. Plan.
Board is a fantastic tool to use when it comes to making informed decision. Also when you need to be able to visualise data and be able to conduct your budgeting, planning and forecasting. The advanced analytics are perfectly integrated.
Board helps organisations to reach a single vision of their performance. The information may be stored in various sources, but it is integrated so that you can see your budgeting, planning and forecasting seamlessly.
Board creates compelling visual analyses and analytical applications, without the help of the IT departement.  An innovative user environment, Board combines self-service data preparation, search-based data discovery, personal mash-ups, and drag and drop functionality to give you access to the right information faster, so that you can do your budgeting, planning and forecasting.
Board instantly understands the business impact of your decisions. Board provides the capability to quickly create simulation models that exactly reflect your business challenges, arming you with the analytical intelligence to evaluate the potential impact of your decisions before they are made.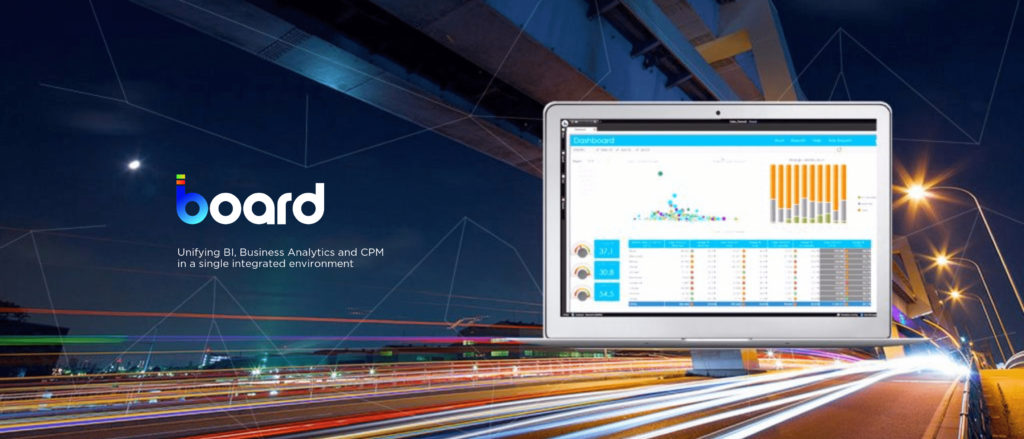 Streamlining any planning process across the enterprise. Board offers a modern IBP (Integrated Business Planning) platform that enables the integration of strategic, financial and operational planning, resulting in full control of performances across the organisation so that you can enable budgeting, planning and forecasting.
Board drives better decision-making with more meaningful and predictive insights. Board has embed advanced analytical and predictive capabilities into your companies' business processes with the agility necessary to operate at the ultra-rapid pace of today's business. All of this achieved the simple way, allowing business users to take the lead.