Qlik enables businesses to transform your organisation with data. It takes more than just a visualisation tool. Qlik enables businesses to do budgeting, planning and forecasting so people at all skill levels can freely explore data. Your entire workforce can uncover hidden insights, make smarter decisions and drive better outcomes.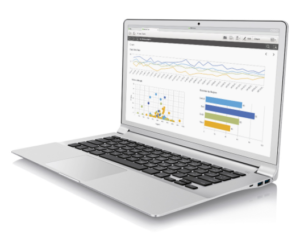 Qlikview
LightARC consultants have extensive Qlik support skills across all three core solutions. QlikView is a proven guided analytics and dashboarding solution, QlikSense and Qlik Cloud are the next-generation visual analytics platform solutions. They provide our customers with budgeting, planning and forecasting capabilities.
QlikView is the classic analytics solution provided by the Qlik suite of products. It enabled organisations to use data with intuitive and visual discovery for their budgeting, forecasting and planning and push the data into the hands of more people across the organisation.
QlikSense
QlikSense is the next generation analytics platform.
QlikSense sets the benchmark for a new generation of analytics. You can empower everyone in your organisation to make better decisions daily, creating a truly data-driven enterprise so that you can view your budgeting, planning and forecasting.
Augmented intelligence instantly raises the data literacy of every user, this allows QlikSense to give insights and automate processes while understanding your questions and answers. The data you use tells a story about your business and enables budgeting, planning and forecasting.